Hoera het is zover.
Ik ga weer beginnen met een aquarium.
In sketchup maar eens (n)iets geprobeerd. En een photobucket pagina geopend.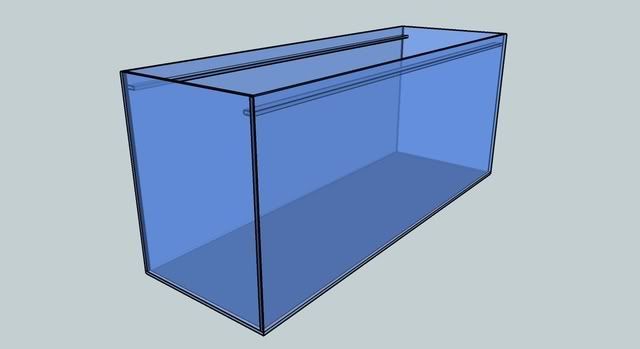 De formaten van de bak zijn 120x40x50.
De plannen:
Een zelf te maken achterwand, een zelf te maken stelling en ombouw, een zelf te maken lichtkap.
Ik ga gebruik maken van een fm lichtdimmer en evsa's.
Ik ben er nog niet uit of dit T5 of T8 gaat worden.
Voor de filtering ga ik vooralsnog gebruik maken van een pot filter.
De bak is tweedehands en schijnt 3 jaar oud te zijn.

Eerst moet de oude achterwand eruit, de bak schoon, en moet ik veel betere ontwerpjes gaan maken voor de kast.
En nog veel meer lezen op het forum

.